Intellectual Property
Intellectual property (IP) in general refers to various creations of the human mind. IP rights, such as patents, trademarks, and copyrights are protected by law, so that the owners of IP rights can earn recognition and enjoy certain exclusive financial rights from what they invent or create.
Introduction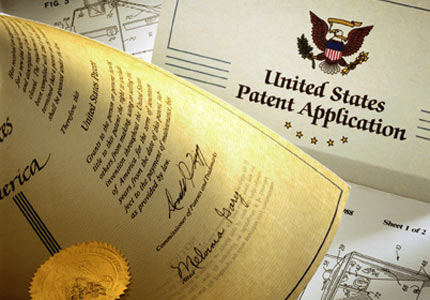 At iPatent Application & iP Management, our goal is to help clients acquire, manage, explore and realize the value of their intellectual property rights. Our philosophies in practice to achieve these goals are:

a) to adequately educate our clients during the acquisition of IP rights;
b) to enable our clients to effectively utilize IP rights;
c) to be our clients advocates; and
d) to be our clients loyal counsel to the best of our ability.
Members of our firm have extensive knowlege and experience in prosecuting patent applications both in the United States and overseas. We work closely with a reliable network of IP professionals all over the world, so that we can readily help our clients to tap into their resources and expertise, and to gain an edge in the process of globalization in information and technology.
Area of Legal Services
* Assessing the patentability of inventions
* Patent and trademark searches
* Drafting, filing and prosecuting to grant United States patent and trademark applications through the United States Patent and Trademark Office (USPTO)
* Patent Cooperation Treaty (PCT) submissions and related World Intellectual Property Organization (WIPO) proceedings
* Instructing the filing and prosecution to grant of patent applications worldwide (EPO, SIPO, JPO etc.)
* IP education and consultation
* We offer a free initial 30-minute consutation to help clients assess their needs.